Estate Ordered Auction
1615 N. Date Dr. Tempe, AZ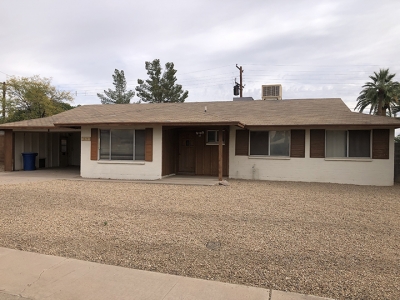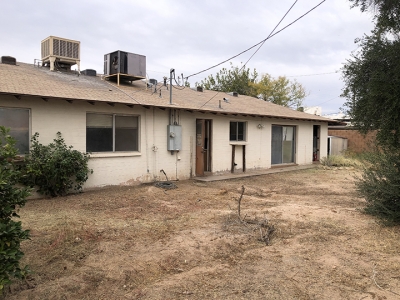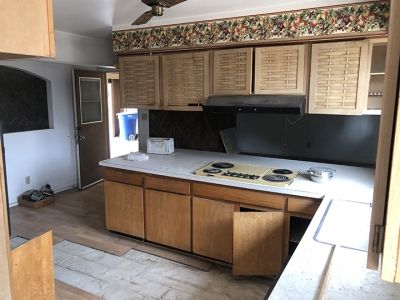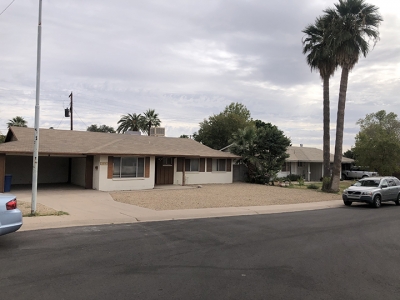 Current Time: Nov 29, 2023, 3:32 pm MST
Auction Ended
Dec 16, 2021, 6:00 pm MST
Winning Bid:
$495,500.00
You must be logged in to bid
Or Register Now if you don't have an account.
Property Details:
Property Type: Residential
Size/Acreage: 1870 sq. ft. on 0.17 ac. lot
Zoning: Residential
Preview: By Appointment
Property Taxes: $1,747/2021
Amenities: 4 bedrooms / 2 baths/quiet cul-de-sac/ S. Tempe/S. Scottsdale Prime location
Description: SOLD AT AUCTION!!

THANK YOU TO ALL THE BIDDERS FOR PARTICIPATING IN THE AUCTION.....THE FAIREST BUYER PLATFORM AVAILABLE. AS A BUYER, YOU DETERMINE WHAT PRICE YOU ARE WILLING TO PAY. YOU HAVE AMPLE TIME BEFORE THE AUCTION TO INSPECT THE PROPERTY FULLY.

IN THIS CASE, THE SELLER PROVIDED THE HOME INSPECTION, ROOF INSPECTION, A/C INSPECTION, TERMITE INSPECTION AND THE AUCTION COMPANY CONDUCTED A TOTAL OF 6 OPEN HOUSE DATES.

THIS HOME NEEDED LOTS OF TLC BUT THE BIDDERS SHOWED FAITH IN THE MARKET AND EVERYONE HAD A FAIR CHANCE TO BID THEIR PRICE.

SOME OF OUR BEST CLIENTS ARE REAL ESTATE AGENTS (WE ARE HAPPY TO CO-BROKE!!), FIDUCIARIES, ESTATE PERSONAL REPS AND ANYONE WHO DESIRES A MARKET DRIVEN PRICE, AS-IS SALE AND QUICK CLOSING.

USE THE AUCTION METHOD OF MARKETING.....IT WORKS!